THE HISTORY OF PARADISE CARS REPAIR
---
Paradise Cars Repair are to be at work over 10-years so we have an information and skill about classic cars very much. Paradise Cars Repair restore business foundation-laying started 1987 by Erik Stenström . We started in Salo where we were first 6 years. First this hole business was hobby and of course it´s hobby still, so we know everything about hobby cars problem like our own pockets. Our activities expanded so we move own place to Rekijoki. For years we are importing over 100 pcs diffrent hobby cars, examble Rolls-Royce in Finland.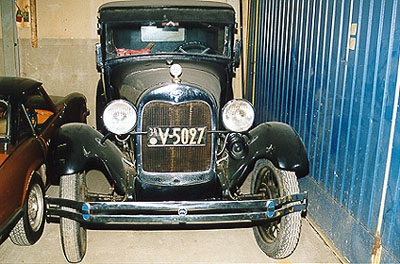 ... this is one of the famous classic cars ...


... let´s start here ...